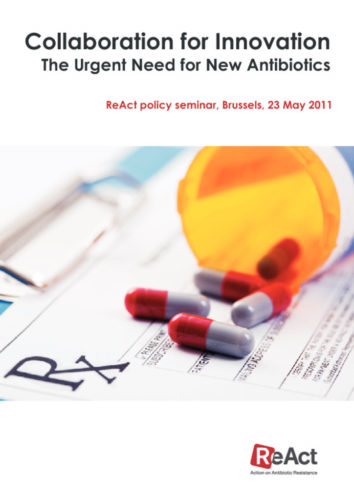 The crisis of Antibiotic Resistance: Collaboration for innovation
Report from full-day seminar tackling the growing crisis of antibiotic resistance, and specifically the lack of innovation of new antibiotics, held in Brussels by the international network Action on Antibiotic Resistance (ReAct) on 23 May 2011. The seminar explicitly served the current EU Commission policy making process in this area and focused attention on the significant scientific bottlenecks. The report concludes and elaborated on how new, open collaborative forms of innovation are crucial.
More info/Summary
Niclas Hällström, What Next Forum, helped prepare the multi-stakeholder process, moderated the seminar and drafted and edited the report.
See ReAct website (www.reactgroup.org) for more information about the seminar and the topic.